>> April 6, 2009
This Sunday is Easter, so I thought I'd share a few things I
love
about Easter -although I'm sure I will just post pictures of the events next week. I LOVE Coloring Eggs! It is one of my favorite things, and, a friend of mine was talking about the symbolism of Easter, and how some of them are pagan and others are Christian. I thought that was interesting, and since I love it so much I thought hey why not find out the reason we have the eggs at Easter.. and this is what I found:
The origin of the Easter egg is based on the fertility lore of the Indo-European races. To our pre-Christian ancestors it was a most startling event to see a new and live creature emerge from a seemingly dead object. The egg to them became a symbol of spring. Long ago in Persia people used to present each other with eggs at the spring equinox, which for them also marked the beginning of a new year.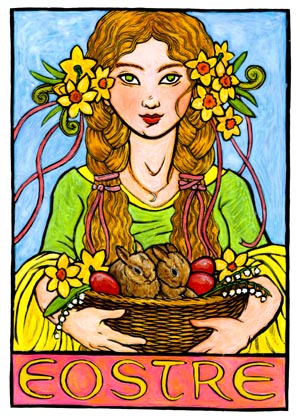 Very interesting, ey? I thought so.
Also, did you know the name Easter comes from the Anglo-Saxon goddess of Spring: Eostre? Yep, me neither.
Oh
, and
apparently
, the Easter Bunny is
German
. No wonder he always creeped me out. Just kidding Just kidding.
Cadbury Mini eggs are also reason enough to love the holiday.
And Starburst Jelly beans..
Happy Easter Everyone! :)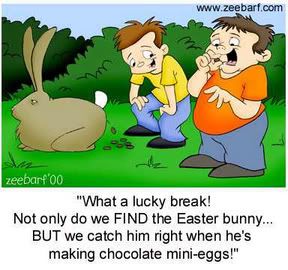 PS ~ Thanks all for the haircut feedback! I am going to do it, sometime.. soon. I have to figure out if I can pay for it, and then yay. :)