>> February 22, 2009
This is how I feel about Mondays...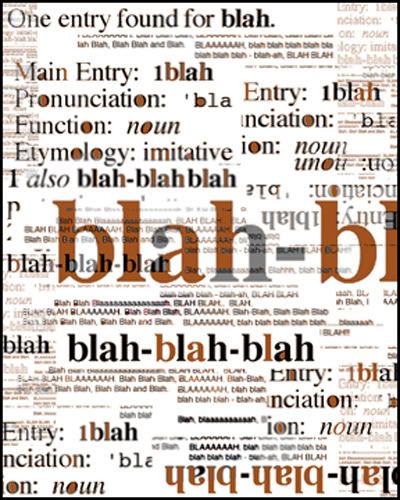 ...and the freezing rain forecast for the morning, doesn't help.

I did enjoy the Oscars though.
Hugh Jackman
's performance at the beginning was really good. I love his singing and dancing performances. He's so talented! He reminds me of the "good ol' day" actors of the 40's.
I was proud of
Sean Penn
for saying something about Proposition 8. Because, that issue, isn't really going to go away. I hope it is back on the ballot this November. What he said is true, it is one of those things, that future generations will look at
our generation
as the
bigoted, crazy one.
Much like I think of the South in the 1960's. Yuck.
I was a little sad that Brad Pitt and
Benjamin Button
didn't win, but I've heard that Slumdog Millionaire really deserved the Best Picture win. I'll have to see it now. I can't believe I haven't yet! It has just been one of those things on my To Do List.
All in all it was a good show. Yay Oscars. :)
Happy Monday tomorrow everyone
~ hope the weather is better where you are, seems my wish for Spring yesterday sure didn't last too long.